Established in 2001, C-Tech Innovation (CTECH) delivers novel continuous processes based on our core technologies; Ohmic heating (or joule heating), Radio Frequency Heating (RF heating), Microwave Heating, Induction Heating & Electrochemistry from proof of concept through to full production.
C-Tech Innovation ltd is an ISO9001:2015 accredited company with a management system focussed on innovative and challenging interdisciplinary projects. We pride ourselves in having a multi-disciplinary team of Project Managers, Scientists and Design Engineers coupled with fully equipped laboratory and workshop facilities that enable a seamless pathway to delivery.
This places C-Tech in the unique position of servicing our clients from initial concept through to delivery of a production unit, all with a dedicated team based in one facility. Our expertise allows us to create practical electrochemical cells and plant for a wide range of applications and to offer a step change in reaction yield and selectivity when measured against conventional chemical methods. Our team combine scientific and engineering disciplines to develop systems from a laboratory proof of concept, through to pilot and production systems for inorganic and organic electrolytes.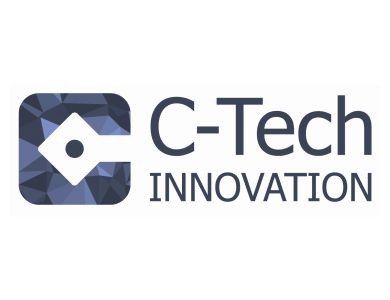 Visit the Website
We believe that the transition to a low carbon economy can only be shaped by innovation in the way energy is generated, supplied and used. Innovation in all three areas will be required to increase efficiency and complete the journey to a sustainable energy system. The costs and performance of energy storage is a key barrier and the HIGREEW project is an exciting approach to move the field on.