HIGREEW was invited to exhibit at the Battery Innovation Days (1st edition) on 23, 24 and 25 November 2021.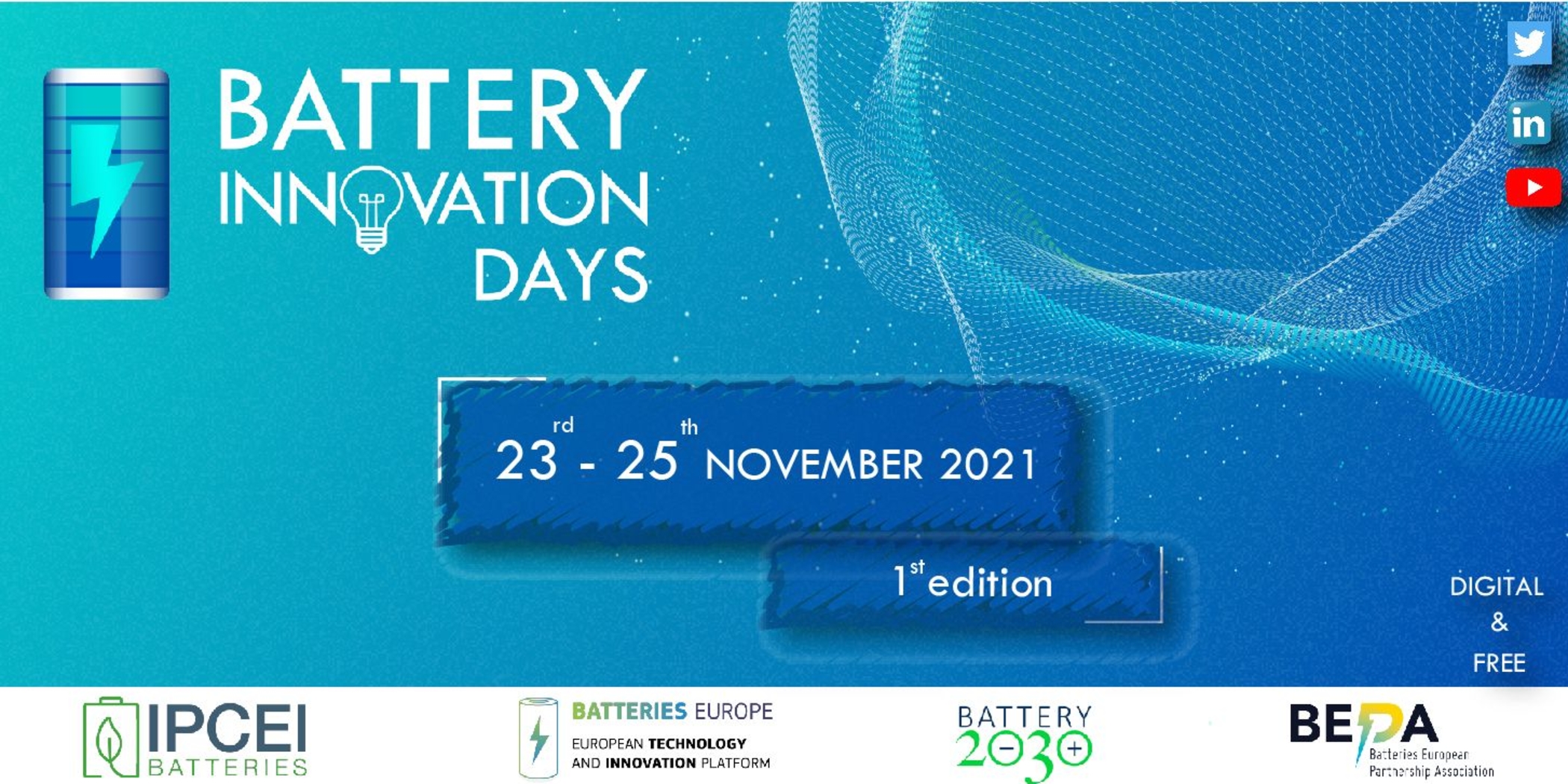 According to the invitation, the Battery Innovation Days event – the 1st edition of the annual conference on battery Research and Innovation hosted a virtual exhibition that grants attendees the opportunity to network with valued industry partners, whose proposed innovations are critical to the successful growth of the European battery value chain. Additionally, the event provided information on the latest developments within the European R&I Battery domain,
Coordinator CIC energiGUNE attended the event as speaker and as attendee (with researchers) for the project HIGREEW.
More information can be found here.