On 11-13 Oct. 2022 the ESGC took place!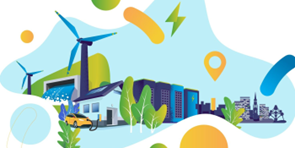 The Energy Storage Global Conference (ESGC) offers a unique opportunity for industry, researchers, and policymakers to exchange views on key issues faced by the energy storage sector.
Representatives from around the world gathered for three days in Brussels, at Hotel Le Plaza, on 11 – 13 October 2022, to discuss regulatory and policy frameworks, the future storage market, and the latest developments in energy storage technologies.
Through three main topics, ESGC 2022 explored and demonstrated the extent to which energy storage can help avoid dependency on fossil fuels and help balance the electricity system.
Time & Location
11 Oct, 09:00 – 13 Oct, 19:00
Brussel, Adolphe Maxlaan 118/126, 1000 Brussel, Belgium
About the event
The preliminary programme can be found here.
For more information visit: www.esgc.org