On 12 September 2022, from 08:30 – 16:45, the H2020 projects CUBER and HYFLOW organized the FLORES workshop on digital twins for flow batteries – a roadmap toward redox flow battery passport. During this FLORES workshop, invited speakers showed the best practice examples from Lithium-Ion battery applications and other areas to define a roadmap for redox flow batteries towards a battery passport.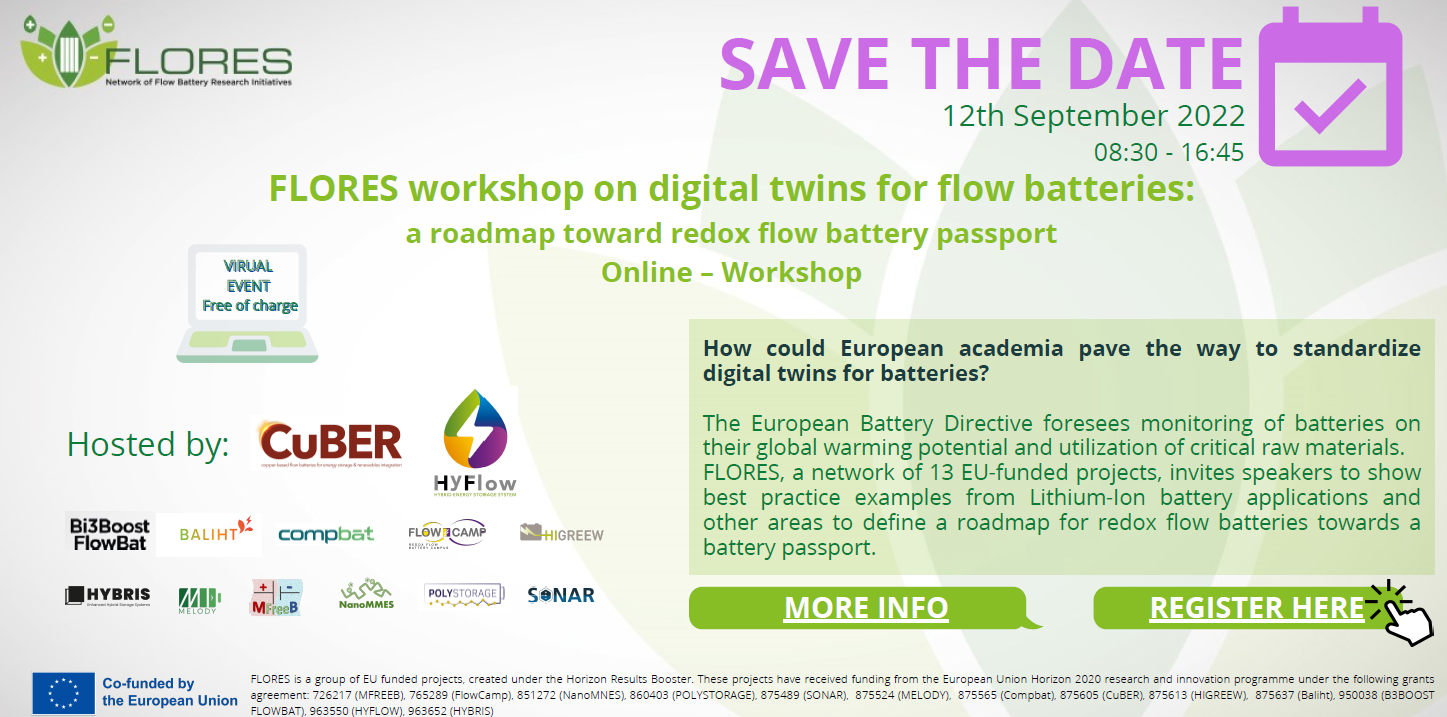 As CUBER and HYFLOW, HIGREEW is also part of the FLORES network (with a total of 13 EU-funded projects) and is excited that this FLORES workshop took place.
More information and the program can be found here.