HIGREEW coordinator CIC energiGUNE and partners FRAUNHOFER ICT, UWB and PFES have participated in the IFBF Summer Conference, which took place from 28/06/2022 till 29/06/2022 in Brussels (Belgium).
The IFBF brings together relevant agents of the flow battery community to learn and discuss the current status and future projections of the technology. Universities, research institutions and industrial companies address topics in the range from lab scale research up to commercial and lighthouse demonstrators. Besides, the event intends to promote the benefits of the technology and claim the importance of educating a wider audience to boost the growth of flow batteries in the actual market.
Coordinator CIC energiGUNE's predoctoral student Aitor Beloki with the collaboration of Fraunhofer ICT and University of West Bohemia has presented a poster to share the latest information regarding the HIGREEW prototype. Under the title of 'HIGREEW: Steps Towards Prototype Construction of an AORFB' the poster summarized the features of the HIGREEW demonstrator's balance of plan, as well as an overview of the structure of the BMS control algorithms.
From CIC energiGUNE, aside from Aitor Beloki, Estibaliz Crespo attended the conference. The main reason was to share the latest advances of the HIGREEW project with the community and at the same time learn about the latest research and industry trends as well as the status of other EU H2020 projects. The attending partners have also participated in the workshop organized by the H2020 projects SONAR and CompBat. This workshop was held to share the work done towards the research of new redox active materials. Additionally, CICe energiGUNE, FRAUNHOFER ICT and PFES participated in the Executive Board Meeting organized by Flow Batteries Europe. Both the workshop and the Executive Board Meeting were held on 27/06/2022.
The FLORES network also attended the IFBF 2022 as an exhibitor to promote the various EU projects that constitute it.
More information can be found here on the IFBF website and on the HIGREEW website.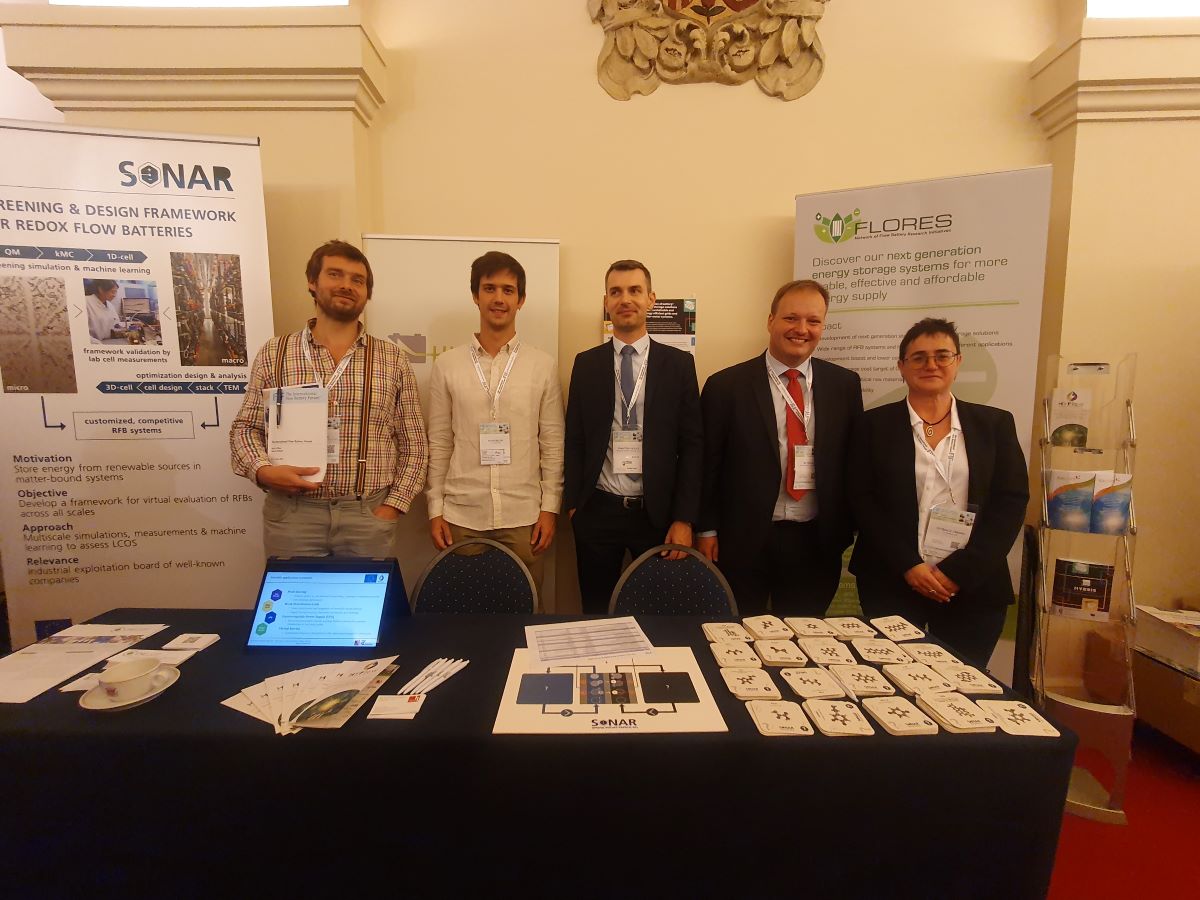 HIGREEW consortium participating in the IFBF 2022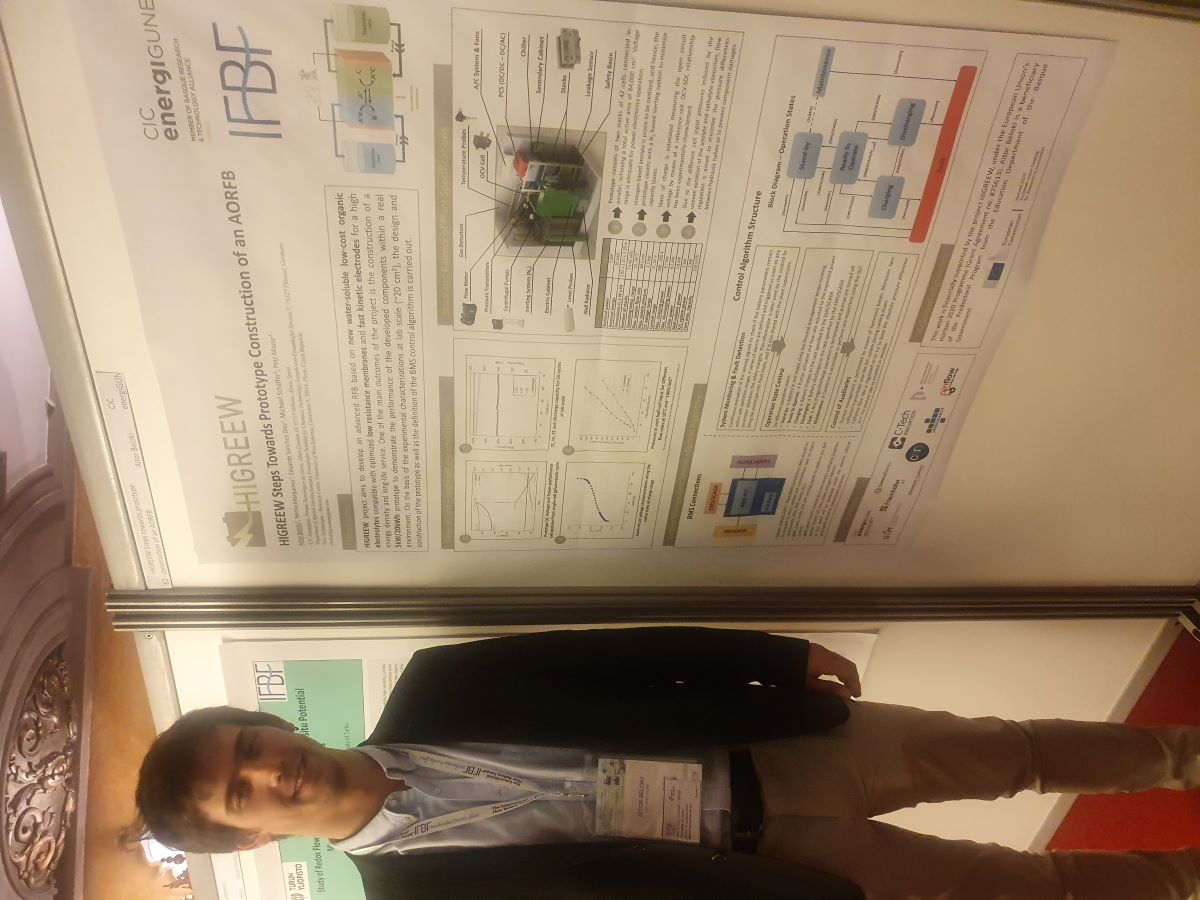 HIGREEW poster presented during the IFBF 2022