The first HIGREEW Workshop has taken place on 2 and 3 March 2022. The hybrid event was organized in Pilsen (Czech Republic) as well as online via ZOOM. Host partner UWB, together with all HIGREEW partners, has worked hard to make the first workshop a success! Over 150 participants from 15 different countries attended the workshop on-site (~ 50) and online (over 100).
It successfully brought together high-level representatives from industry, researchers and EU policymakers to exchange views on key issues for the storage sector and the crucial role of redox-flow batteries (RFB) in the energy transition. On the second day, the HIGREEW partners had the opportunity to present and discuss the current HIGREEW innovations/preliminary results and developments. We want to thank everyone who contributed and/or participated in this first HIGREEW Workshop!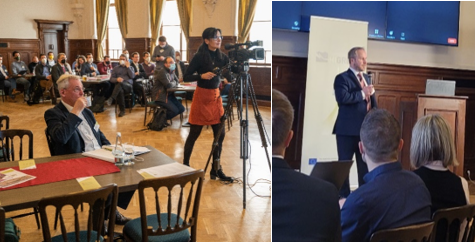 Filming the first HIGREEW Workshop and welcome speech by PETR KAVALÍŘ – Director of New Technologies – Research Centre
To view the full programme and presentations of all the invited speakers, see below:
---
Day 1 (2 March)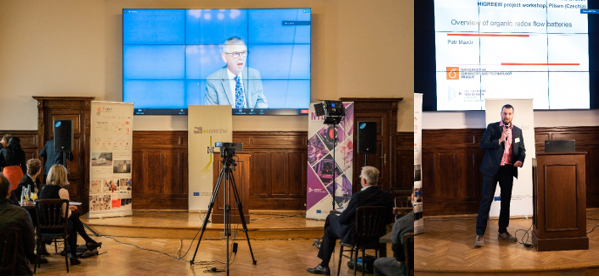 Selected photos of presentations during the first day of the workshop – ANTHONY PRICE, Secretary-General, Flow Batteries Europe (on the left) and PETR MAZÚR, Principal Researcher of Laboratory of Energy Storage, NTC UWB and UCT Prague (on the right)
---
Day 2 (3 March)

Selected photos of presentations on day 2 of the workshop from HIGREEW partners – EDUARDO SÁNCHEZ DÍEZ, Associate Researcher in CIC energiGUNE and coordinator of HIGREEW (on the left) and EID MARAQAH, Engineering Consultant – Energy Storage Solutions at Gamesa Electric (on the right)
---
The workshop has been recorded and made openly available.  Please find the video below:
Day 1:
Day 2:
---
All in all, the participation was a great success and we are already looking forward to the next project workshop!

Selected photos of workshop attendees (on the top) and HIGREEW partners attending the workshop, with two visitors from KTH (below)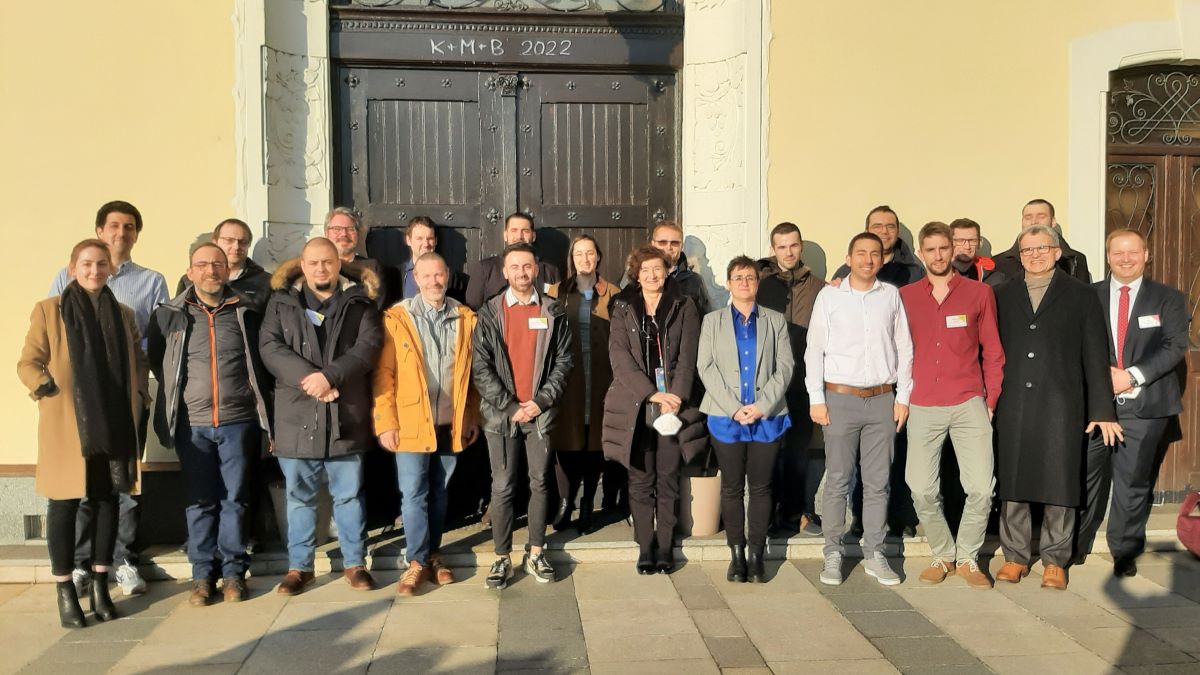 This project has received funding from the European Union's Horizon 2020 research and innovation programme under Grant Agreement no. 875613.